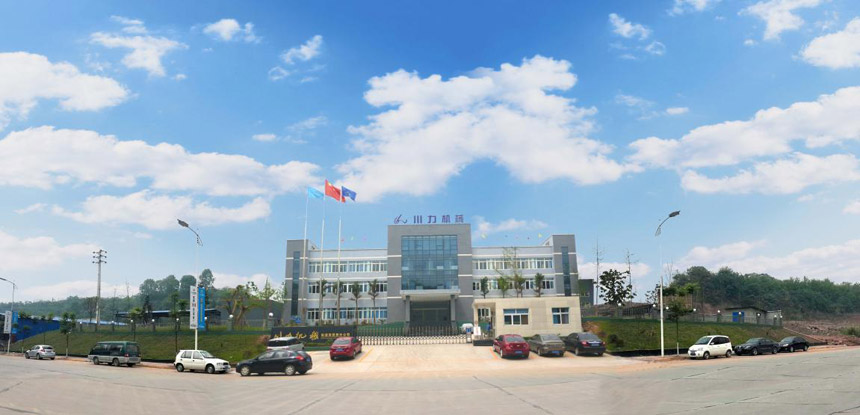 Sichuan Jianyang Chuanli Machine Manufacturing Co., Ltd was founded in 2002, located in Jianyang City's industrial park of South ring road, which occupies more than 30,000 square meters of the area. It is a private professional company focused on low-temperature valve design, development, and production.
Chuanli is composed of Chuanli valve manufacture, Chauntian precision casting (forging), Chuanheng automatic control valves, and Chuanneng fluid equipment. Chuanli currently has more than 200 employees included a strong technical team with 3 senior engineers, 4 engineers, 15 assistant engineers, and 5 technicians. With all of their expertise, Chuanli build up a professional CAM design, develop and production platform.
Chuanli has more than 10 million RMB of fixed asset, with more than 80 units of advanced CNC machine tools, metal cutting machining, and laser marking equipment. There are also 35 sets of non-destructive testing, spectrum analyzer, and valve testing equipment. In addition, there are also 15 units of lifting and transport equipment. Therefore, Chuanli has annual production capacity of 100,000 units of valves, 350 tons of precision valve cast steel, and 300 tons of cast bronze.
Chuanli achieved ISO9001: 2008 quality management system certification, combined with TSG special equipment system basic requirements, a quality assurance system compliance with manufacturing pressure piping components and safety accessories was setup. License for manufacturing valve class A2, safety accessories and safety protection devices Class A1 (including A2 and B) was acquired also; be capable of researching, designing, developing and testing ultra-low temperature high/middle/low pressure valves and supporting equipment. Collaborating with Ziyang Special Equipment Supervision Institute, ChaunLi setup a safety value calibration center, which is the only 1 in Ziyang city. What's more, Chuanli is acquired membership of Sichuan Valve Industry Association Council, Special Equipment Safety and Efficiency Promoting Council of China. Customers including: CNPC (China National Petroleum Corporation), China City Natural Gas Investment Group, Co., LTD, Chengdu Huaqi Houpu Holding Co., Ltd, Chongqing Endurance Industry Stock Co. LTD, Xindi Energy Engineering Technology Co., LTD, China Resources Gas, Yantai Jereh Oilfield Services Group Co.,LTD, Chinese Academy of Sciences, Beijing Branch, Hefei General Machinery Research Institute, Messer Group GmbH, and Linde Industrial Gases,Enric (Langfang) energy equipment integration Co.,LTD, Chengdu craer cryogenic equipment Co., LTD, Chuanli provides long-term safe valve test and calibration services for Sichuan Qiao Yuan Gas Co., LTD, Sichuan Kalevei Technology Co.LTD, Sichuan Chuanxiang Group, Sichuan Guineng Silicon Co., LTD, etc.
After integrating technical resources of large Air-Separation Equipment in Jianyang, with more than 10 years' hard working and developing, this group is fully fledged and the brand of 'Chuanli' has got good reputation among customers. Even more, ChaunLi has setup a Study-Researching Base with Manufacturing Science and Technology College of Sichaun University, this based makes Chaunli got more powerful valve designing, developing and manufacturing capabilities. All products are manufactured with independent intellectual property right, including 8 new utilities models patent, and 2 innovation patent are under reviewing.
Product including:
Valves. High/Middle/Low pressure, ultra-low temperature Shut-off Valves, Instrument Valves, Safety Valves, Check Valves, Three-Way Valves, Emergency Shutoff Valves, pull off valves, pressure reducing valves, Combination filling valve, ball valve, regulating valve, breathing valve, butterfly valve, gate valves.
DN: 2mm ~ 500mm
PN: 0.01Mpa ~ 23Mpa
Temperature: -196 °C ~ +425°C
Medium: LNG, liquid oxygen, liquid nitrogen, Liquid argon, Carbon dioxide
Pressure releasing equipment: Adjust ranges 0.05 ~ 32Mpa, flow rate: 50~20000 m3/h
Agency for cryogenic liquid tank, liquefied gas tanker, cryogenic vessels (3-1x105L, Atmospheric Pressure—3.0Mpa)from well-known manufactures.
Casting, forging, precision casting of alloyed copper, alloyed steel and alloyed stainless steel, , forging of carbon steel, alloyed steel and stainless steel.
Repair service: repairing valves and calibrating safety valves.
Focus on customer's core values as conception of management, Chuanli is willing to collaborating with customers and build up a bright future!
Factory pictures